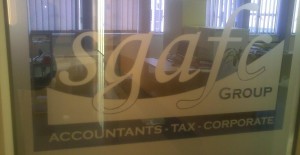 SGAFC Group
*
Corporate Accountants
* Tax Advisors
* Tax Disputes *
* Business Resque *
OUR PROFESSIONAL PARTNERS


Combine Professionalism:

The advantage for this coallision is to deliver profesionalism to the client and the stakeholders
(such as the goverment, funding institution, SARS) etc.
This further ensures that clients work with accredited and up-to-date service providers.
Each partner has own expertise and vast knowledge in in specific services and execution of certain task.
That is why being with us guarantee a credible one-stop-service reward.
NPO Services
Msamanzi FS has over 300 NPO service provider in its data base. This comes as a coalision with the Association for Non Profit Organisation. This has made us experts in undertanding the needs of NPO's
and their compliance measures
NPO Reports
We prepare periodic quarterly, 6 months and annual NPO Grant and Funding Reports to
Department of Social Development, NLC, NAC etc.